Pool Cage Cleaning Process in Tallahassee, FL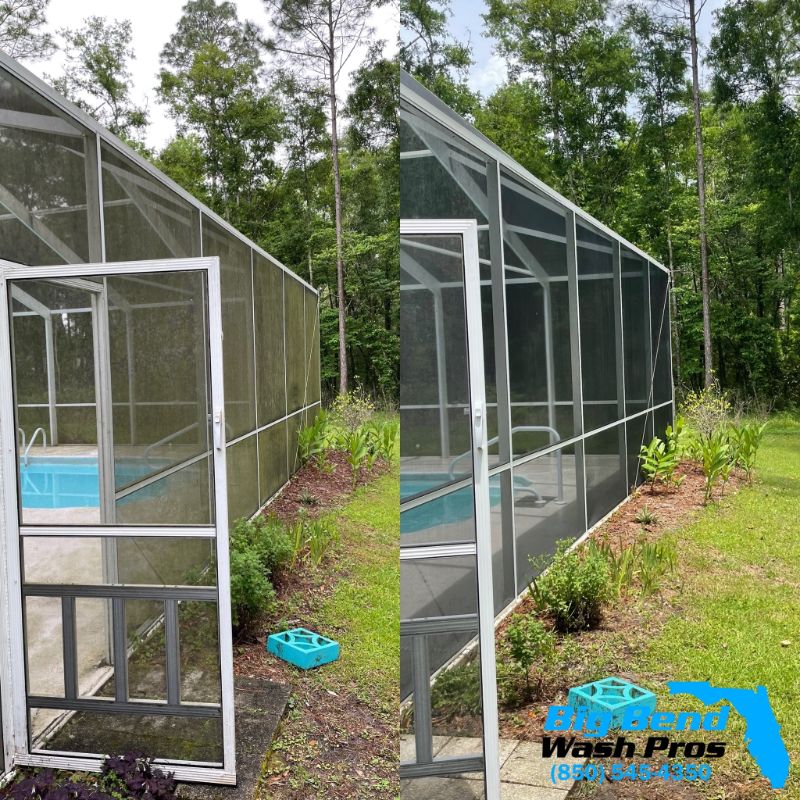 Here is a quick video walkthrough on how we go about cleaning pool cages in Tallahassee, FL.
Pool cage cleaning is a multi step process and takes an experienced technician to achieve near perfect results! As the premier soft washing pros the area has to offer, Big Bend Wash Pros provides local homeowners with a wide range of high-quality soft washing services designed to help you keep every aspect of your home looking its best all year round.
Pool Cage Cleaning Process in Tallahassee, FL Gallery